Sewage Backup Suwanee
Sewage backup is simply a tough and deadly job, and our sewage backup Suwanee crew is happy take one gray water cleanup if it means keeping the homeowner safe and healthy.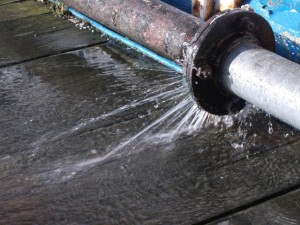 When it comes to water removal, 911 Restoration Gwinnett and Forsyth will use the latest drying technology so that water damage restoration is complete and sanitation leaves no mold behind. Suwanee, GAis consistently rated as one of the nation's best places to live and raise a family, according to numerous media sources. We want to keep houses in the community as pristine as the reputation, so our sewage backup Suwanee team is available 24/7 for plumbing repair and to start pumping water from your home. When you need water damage restoration call us for sewage backup cleanup services and we will even show you how to prevent a toilet overflow or pipe burst in the future.
Who do I Call for Home Water Damage Repair?
Water damage is a natural result of sewage backup can cause severe health risks, so call our sewage backup Suwanee professionals as soon as you notice plumbing leaks and we will respond within 45 minutes to start water removal..911 Restoration Suwanee has over 35 years of experience helping the community after the water line floods or inappropriate flushing leads to a toilet overflow. Our sewage backup Suwanee experts always put the customer first and we value professionalism, so we will help you prevent sewage disasters in the future by helping you with:
Rain Gutters
Pipe insulation
Sewage Back Flow Valve
Plumbing Repairs
A Free Inspection
Unclogging the water system
We are licensed, insured, and bonded in all disaster restoration services, which makes us better than any other plumber or plumbing company, and the best thing about 911 Restoration Gwinnett and Forsyth is that we perform water cleanup at affordable price. Our sewage backup Suwanee staff is available 24/7 to restore your home after floods and protect it from future leaks. Call us now before your water damage causes mold.
Does Water Damage Cause Mold?
Water damage can cause mold if not quickly dried by our sewage backup Suwanee company. Sewage carries bacteria that can kill humans and mold increases the chance of illness or death. This is why we use the latest drying technology and respond within 45 minutes, because we strive to be the positive hope in a negative situation. If you see black water or black spots, you need to contact us swiftly and evacuate the premises. While we are on our way, you can activate your sump pumps and shut down your water line to mitigate the chance of mold. Call our sewage backup Suwanee specialists as soon as possible when a toilet overflow or ruptured hose occurs because we are working with all insurance companies to offer you an affordable price on water damage restoration, mold remediation, and sewage backup cleanup.
Does Flood Insurance Cover Broken Pipes?
Flood insurance is reserved for water damage that occurs due to rain and storms, and our sewage backup Suwanee company has seen it cover a pipe burst when it is a result of natural causes. More likely, your homeowner's insurance will cover gray water spills from the interior water line. We have over 35 years of experience dealing with insurance companies, so we can handle the paper work for you. We are licensed, insured and bonded, so we can also provide a free inspection prior to a washer burst that will show you how to undertake preventative maintenance. Call us when your home needs a fresh start and you will see how our sewage backup Suwanee personnel can lead you to a better future through support and professionalism.