Water Damage 30024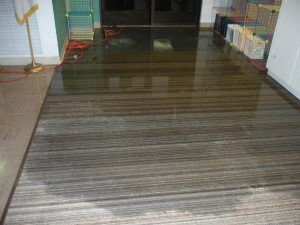 Water damage cause stress to any property owner that has to face it, which is why we have developed a water damage 30024 route that allows us to provide support to your local community as quickly as possible. When storms cause floods in the region, 911 Restoration Gwinnett and Forsyth is available 24/7 to remedy the problems. We offer same day service because we know how quickly leaks can turn into mold infestations. We are licensed insured, and bonded in:
Mold remediation
Water extractions
Sewage backup cleanup
Disaster restoration
We value professionalism, so we make sure all of our technicians are proficient in these restoration services. We use the latest drying technology and have over 35 years of experience to get the job done quickly and thoroughly. With all the fun in the sun that you can have in Suwanee, Georgia, there is no need to be stuck in doors dealing with floods. You can enjoy the Town Center Park with the largest interactive fountain in Gwinnett county, called the Big Splash; the Suwanee Creek Greenway full of wildlife and trees; or Playtown Suwanee, which was built by 1200 volunteers in 2004. We will deal with water damage restoration services. Call us for our speedy water damage 30024 services and see how we can help your town recover after storms.
Who do I Call for Home Water Damage Repair?
Call on us to help you with home water damage repair and water damage 30024 services. We will respond within 45 minutes to start pumping water out of your home. We understand the need for a local service for fast response time as well as professionalism that makes sure the job gets done right. As soon as we arrive the drying and clean up process begins. Before we leave, we perform a free inspection to find any mold that may have started to grow.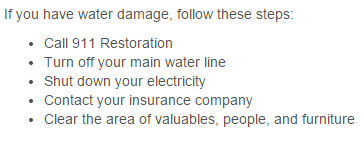 In addition to providing speed and professional water extractions to the area, we are also working with all insurance companies to make sure you receive your water removal at an affordable price. Call us for water damage 30024 services and we may be able to have your homeowner's insurance cover the entire job.
Does Homeowner's Insurance Cover Water Damage?
Homeowner's insurance covers water damage that was not caused by rising water or negligence, and our water damage 30024 services include submitting an insurance claim for you to prove you are not negligence. Unfortunately, if your leaks have persisted more than 24 hours, you will likely be placed in the negligence bracket. Even so, we offer an affordable price so that you can still receive the aid you need. In order to fund a water removal job from floods caused by a rising external water source, you will need flood insurance. According to the Insurance Information Institute, you should carry both because water damage is one of the most common reasons for insurance los. When you need water extractions and a fresh start, call us for water damage 30024 services because we are available 24/7 to service the city of Suwannee.