Mold Removal Duluth
Mold removal is a delicate process that must be undertaken by professionals at 911 Restoration Gwinnett and Forsyth to mitigate the diseases associated with fungus; our mold removal Gwinnett and Forsyth team has years of experience in fungus infestation.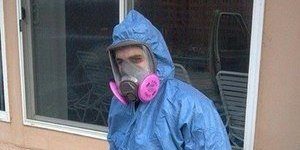 We offer a comprehensive range of mold removal techniques, including moldy odor removal, and total disaster restoration.
In a county with 55.5 inches of average rainfall every year, the chance of mold is high.
We live on the banks of Lake Lanier, a manmade project that offers both fun-in-the-sun and higher precipitation levels.
Due to this, the threat of mold is always present.
We are licensed, insured, and bonded, assuring Georgia customers of unsurpassed mold remediation services in dealing with mold spores.
For outstanding same day service that deals with all kinds of mold, call our experts with 911 Restoration Gwinnett and Forsyth; we are available 24/7/365.
The Kinds of Mold In Your House
Our mold removal Gwinnett and Forsyth specialists are capable of full service water damage restoration, working with all insurance companies, so we will deal with all kinds of mold, from Cladosporium to Aspergillus.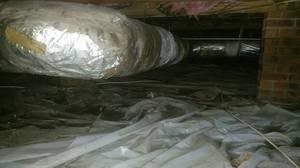 You can count on 911 Restoration to identify and eliminate all fungus infestation problems in your home.
Once our mold removal Gwinnett and Forsyth crew has evaluated the type of fungus, we apply the appropriate remediation techniques to ensure effective removal.
Many mold problems are related to water damage such as a pipe burst or leaking structure.
We identify moisture sources and provide efficient water cleanup, to reduce the risk of mold contamination. We remove affected items and treat materials, to ensure that the fungus does not return.
Whatever the nature of mold attack, call our mold removal Gwinnett and Forsyth team to eradicate it permanently from your home before the dangerous mold takes root.
Mold and Fungus Infestation Dangers
Mold is dangerous because it attacks the respiratory system with its airborne spores, and mold removal Gwinnett and Forsyth pros should be enlisted to ensure it can no longer condemn your property.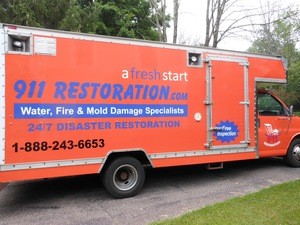 Many types of mold occur all around us. Some mold occurs outdoors but many types also grow on drywall and have the characteristic musty odor. 911 Restoration Mold Removal can help you make this determination.
Our mold removal Gwinnett and Forsyth technicians are highly skilled in all matters relating to mold decontamination, so the best way to prevent a mold infestation is by requesting an inspection.
The effects of mold range from mild to severe. Health complications include nasal congestion, runny nose, sneezing, cough, bronchitis, rash, hives, and even bleeding in the lungs or life-threatening pneumonia.
If you suffer from these symptoms, see your doctor for help. Do not risk your health by living in conditions that may have toxic mold spores present. We value professionalism and therefore we will not leave your home until every last spore has been eradicated.
Our experts also pride ourselves on quick and efficient service to our customers, and we respond within 45 minutes of all calls!
If your home is smelling musty at all then you may have a mold infestation and you should call our mold removal Gwinnett and Forsyth team with 911 Restoration Gwinnett and Forsyth for help today!
Serving the communities of Alpharetta, Buford, Clarkston, Cumming, Dacula, Decatur, Duluth, Ellenwood, Grayson, Lawrenceville, Lilburn, Sugar Hill and surrounding areas.