Water Damage and Mold Removal Lawrenceville
When homeowners come home to a leaking roof late at night, they can stay calm and call the water damage Lawrenceville agents at 911 Restoration of Gwinnett and Forsyth, and you will know that help will arrive within 45 minutes.
Our mold removal Lawrenceville specialists are trained to the utmost degree in all types of water damage remediation, including:
Toilet overflow sanitization

Pipe bursts remediation

Washer hose bursts correction

Mold infestation clean up

Water heater leak repair

Fire sprinkler malfunction restoration

Flooded basement water removal
Our water damage Lawrenceville pros are available 24/7/365, so you can be sure that whenever you call us, you will get someone on the line to schedule an appointment with you as soon as possible.
When it comes to water disasters, we want to offer you same day service, that way the moisture does not sit on the premises for a significant amount of time and cause more damage.
Call our IICRC certified mold removal Lawrenceville crew when you need fast assistance and we will give you a free home inspection as soon as we arrive on the scene.
Your Ice Machine Could Be The Cause Of Mold Growth In Your Fridge
Most homeowners do not think about the inner working of how their ice is made, and we just take for granted that our ice machine makes our ice daily, no questions asked.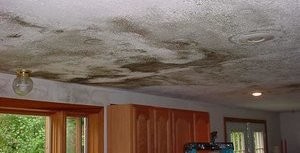 The ice machine works by collecting water from a small water pump that is passed into the different systems of the mechanism through various hoses. These hoses get used daily, make them exposed to a lot of wear and tear.
Our water damage Lawrenceville unit knows that these hoses can easily get little knicks, tears and pinholes, which begin to increase in size over time.
Once these small punctures begin to widen, water will begin to leak out of the holes, eventually causing your ice machine to drip water in your kitchen, which can then cause mold to develop.
Call our mold removal Lawrenceville techs today, and we will do whatever it takes to get your ice machine repaired and clean up any trace of fungus that may have formed in your fridge.
Our Water Damage Techs Will Provide You With Excellent Customer Service
The most important thing for us to accomplish when our water damage Lawrenceville experts are called to control a job is to get your emotional wellbeing under control.

We know this can be a very overwhelming time, and once our mold removal Lawrenceville professionals arrive we will do whatever it takes to keep you calm and reassure you that everything is going to be okay.
By promptly beginning clean up services, our water damage Lawrenceville team hope to show you that we are dedicated to getting your home sanitized and safe for you to live in.
Our quick, thorough mold removal Lawrenceville staff will clear away all traces of mold, as well as prevent the substance from growing back and affecting your family all over again.
Call our water damage Lawrenceville technicians at 911 Restoration of Gwinnett and Forsyth today and you can be sure that you and your home will be given a fresh start once we are finished with it.