Water Damage Restoration Duluth
Our highly trained water damage restoration Gwinnett and Forsyth technicians have over 35 years of experience in the field of disaster restoration, so 911 Restoration Gwinnett and Forsyth has seen the entire scope of water damage effects caused by storms in Georgia from mold infestations to sewage backup.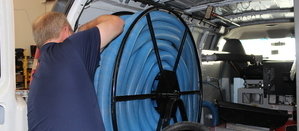 As a suburbs of Atlanta, our counties are made up of mostly residential neighborhoods with a splash of governmental buildings and company headquarters, including the CDC's primate research lab, Yerkes National Primate Research Center; and the Waffle House corporate offices.
Whether your property is important for business reasons, or just to secure your family, we know how to repair it, from rain leaks to ruptured hoses.
When floods occur, quick action is essential in mitigating water damage effects. Water damage is on the rise throughout the Greater Atlanta Area.
We offer exceptional water mitigation and reconstruction services for homes and businesses. We are licensed, insured, and bonded, with a well-equipped team of specialists who will get the job done efficiently, no matter the scope of water damage.
Call 911 Restoration Gwinnett and Forsyth for efficient water extractions, clean up, and restoration services from a professional water removal company.
Professional Water Removal Experts
You need a water removal company before, during, and after rainstorms because it takes water damage Gwinnett and Forsyth professional to protect your home, perform emergency roof repair, and provide water recovery.
911 Restoration knows what to look for in leaking pipes and faulty roofs. We find potential leak areas before they cause a problem and repair them so you can rest easy under the threatening thunder of a raging storm.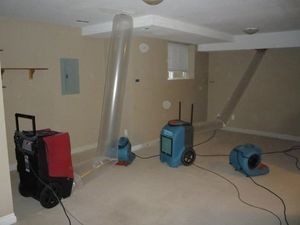 If the weather batters your roof before you call us, 911 Restoration Water Damage Restoration is happy to mitigate the amount of water seeping through your property by patching it as soon as the area is safe.
If rain does enter your home, contact us right away. Floods always leave mold behind unless a professional with the latest drying technology undertakes the flood cleanup. No one understands the stress that storms cause to property owners better than us.
Plumbing failures may also cause sudden appearance of water in your property. Our quick acting team is available 24/7/365.
A pipe burst, toilet overflow, or ruptured hoses necessitates water repair. Leaks are a headache for homeowners, and if not resolved immediately, can cause bigger problems.
Water may flow into your crawl space, causing structural problems, or destroy your carpets, leading to mold. Emergencies demand swift action; hence, we offer same day service to relieve our customers of the stress caused by rain and sewage.
Call our water damage restoration Gwinnett and Forsyth technicians for prompt and professional disaster restoration services that can help you prevent indoor flooding today!
Prevention of Water Damage and Flooding
Our water damage restoration Gwinnett and Forsyth company helps you prevent indoor flooding by teaching you simple maintenance starting with a free inspection.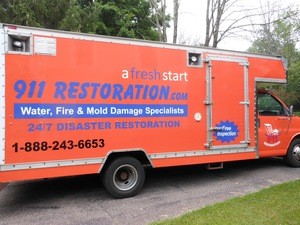 Storms cannot be stopped, but you can take some measures to reduce the impact of flooding to your property.
We value professionalism and always put the customer first, which is why our water damage restoration Gwinnett and Forsyth company is the best. Customer satisfaction is a top priority for 911 Restoration.
911 Restoration Gwinnett and Forsyth will inspect your property for leaks, so you know what work needs to be done before the next rainstorm. Keeping gutters clear of debris so water can flow through the downspouts unabated is the easiest way to stop a leak.
The good news is, our services come at an affordable price and working with all insurance companies gives us wider customer outreach.
For a free, thorough inspection of your property, call us, the best water damage company.
You can count on our highly skilled technicians to provide you with the highest level of efficiency, for residential and commercial emergency services, because we value professionalism.
If your home or store is already amid a flooding crisis, then you need to contact our water damage restoration Gwinnett and Forsyth team with 911 Restoration Gwinnett and Forsyth for help today!
Serving the communities of Alpharetta, Buford, Clarkston, Cumming, Dacula, Decatur, Duluth, Ellenwood, Grayson, Lawrenceville, Lilburn, Sugar Hill and surrounding areas.