Disaster Restoration Duluth
When catastrophes happen, you require the help of 911 Restoration Gwinnett and Forsyth and our disaster restoration Gwinnett and Forsyth team for water damage restoration and fire damage restoration.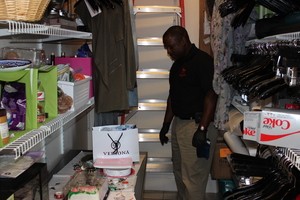 We are available 24/7/365 and respond within 45 minutes, providing expert water damage restoration services to normalize your life.
In 2010 a magnitude 2 tornado blew through our district causing $5million in property destruction. The future holds more tornadoes of a larger caliber.
Our skill, experience, and personnel make 911 Restoration the best disaster restoration Gwinnett and Forsyth company. We are licensed, insured, and bonded, offering the full range of disaster recovery services to our customers, at an affordable price.
Whether you require water removal, wood floor restoration or acidic smoke removal, our disaster restoration Gwinnett and Forsyth techs  can handle it.
Do not allow the effects of a disaster to paralyze your life. We have over 35 years of experience in disaster restoration and are working with all insurance companies.
When chaos hits and you need disaster restoration services, call 911 Restoration Gwinnett and Forsyth to experience our efficient same day service, whether it is flood clean up, drying, odor control, or fire damage.
Disaster Restoration Services Explained
When rainstorms destroy your roof, tornadoes throw your property into ruin, or fires leave a building in the form of charred wood, you need professional disaster restoration Gwinnett and Forsyth services because the jobs are just too big and dangerous for DIY-ers.
911 Restoration Disaster Restoration will restore your property after any disaster. Fires are devastating and can destabilize your entire life.
Once a fire has been extinguished, the extent of fire and smoke damage can be shocking. Using the most sophisticated restoration techniques, our experts will perform fire repair effectively, and salvage your valuable items.
Our acidic smoke removal process works superbly to counter smoke damage in carpets, upholstery, walls, and ceilings as well as odor control.
Sudden storms can cause floods and sewage problems from time to time. Plumbing issues are inevitable and may include leaks, a pipe burst, or a toilet overflow.
Whatever the case, we assure you of efficient water extractions from your property because our disaster restoration Gwinnett and Forsyth technicians use the latest drying technology in pumping water so that mold cannot grow.
Not only is mold unattractive, it has a bad odor and can cause grave respiratory problems. Our mold decontamination services are designed to remove mold and prevent its return.
We always put the customer first, aim to restore your property and peace of mind as soon as possible because we value professionalism.
If you've suffered water damage, a mold infestation, or the most likely disaster, fire, call 911 Restoration, our disaster restoration Gwinnett and Forsyth team will help you recover fast today!
Disaster Restoration Specifics

House fires are America's biggest threat, so fire and smoke damage is the most likely disaster to harm your home, but our disaster restoration Gwinnett and Forsyth crew can show you how to mitigate that destruction.
Installing smoke alarms at every level of your house will help in detecting the earliest sign of fire and reduce the risk of fire damage. It is important to check smoke alarms monthly and replace the batteries once a year.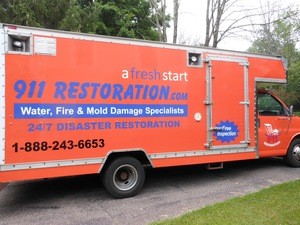 Some roofing materials, such as asphalt shingles and wood shakes, have a low resistance to fires.
Consider replacing such roofing equipment with fire-resistant structures such as terracotta, slate, or metal roofing.
Be sure to keep dry vegetation, debris and combustible material at least 30 feet away from your house to reduce fire spreading, should it occur.
Learning about 911 Restoration Gwinnett and Forsyth shows you we are much more than just a water damage restoration company. If you are worried about tornadoes, installing permanent shutters or plywood panels helps to protect windows and glass doors from flying debris.
Basements are prone to flooding. Sealing basement walls with waterproof material will prevent those floods. Sump pumps are extremely handy for pumping water out of the basement. Be sure the sump pump is in working condition, especially when the rainy season starts.
Call our disaster restoration Gwinnett and Forsyth specialists with 911 Restoration Gwinnett and Forsyth for a free inspection to help you protect your property from hazards and to see what makes us the best disaster restoration company today!
Serving the communities of Alpharetta, Buford, Clarkston, Cumming, Dacula, Decatur, Duluth, Ellenwood, Grayson, Lawrenceville, Lilburn, Sugar Hill and surrounding areas.