Water Damage and Mold Removal Cumming
If you wake up to a home flood or leak in your home, call our water damage Cumming agents at 911 Restoration of Gwinnett and Forsyth and we will get to your home within 45 minutes to begin implementing water removal services.
Our IICRC certified mold removal  Cumming specialists are trained to locate the source of the water damage and implement the following remediation practices:
Toilet overflow sanitization

Pipe bursts remediation

Washer hose bursts correction

Mold infestation clean up

Water heater leak repair

Fire sprinkler malfunction restoration

Flooded basement water removal
Our water damage Cumming pros know just how necessary it is to pump water out of the home and get it dry again, because this is the best way to reduce the chances of structural damage, rot and mold.
Call our mold removal Cumming crew today and we will arrive within 45 minutes to begin same day services to get your home clean and dry in no time at all.
We Know How To Handle Any Type Of Appliance Leak and Mold Issue
Water damage from an appliance leak can be a an overwhelming ordeal to have to go through, especially since it is most likely caused by a hose rupture that creates a flood in the area.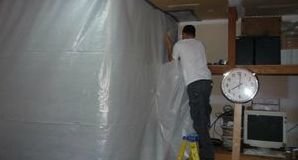 The good news is that our water damage Cumming unit is ready for all types of water disasters, around the clock, because we do not want water to sit on the surfaces of your home and cause a mold infestation.
Appliance leaks can can significant flooding in the home, even more so when the water comes from a water heater explosion or washing machine leak, where the appliances use tons of water.
In order to minimize the amount of water and mold damage done in your home,  our mold removal Cumming techs suggests getting the water extracted immediately, that way you don't have to deal with any fungal contamination down the line.
Call our water damage Cumming experts and we will conduct a free home inspection to ensure that we eradicate every trace of water damage and mold as soon as possible.
We Always Get To The Source Of Every Water Damage Issue
When our mold removal Cumming  professionals are on a job, we work hard to accurately determine the extent of the mold growth in order to thoroughly remove every trace of the fungus.

Our water damage Cumming team wants your home to look like it was never affected by an infestation, as well as keep you and your family protected from the health hazards it imposes.
By using state of the art equipment, our mold removal Cumming staff will identify exactly what is causing the mold to grow and immediately use eco-friendly cleaning solutions to remove it.
Only we know where all the trouble spots are, and our water damage Cumming technicians will work with the utmost care to restore your home back to its previously safe condition.
Your family does not have to incur allergy-like symptoms and respiratory issues, so call us today and our mold removal Cumming agents at 911 Restoration of Gwinnett and Forsyth will give you the fresh start you deserve.