Sewage Backup Duluth
Our sewage backup Gwinnett and Forsyth team because 911 Restoration Gwinnett and Forsyth performs all kinds of water removal, including category 3 black water.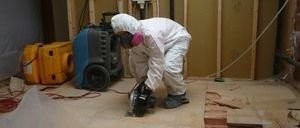 Sewage Backup is one of the worst forms of water damage because of the health hazards it presents. To experience high quality septic services at an affordable price.
If not extracted immediately, returning water could send you to the hospital because it contaminates everything with deadly diseases.
Forsyth has recently experienced a population boom, which means more and more municipal water lines have been laid.
Each water line puts another layer of stress on the city sewage, so don't be surprised when clogs send returning water into your bathroom.
For water removal in your home or business, look no further than 911 Restoration; we are the best sewage backup Gwinnett and Forsyth company. We respond within 45 minutes because immediate remediation is vital in curbing sewage cleanup costs.
Lucky for you, we also offer water damage restoration, which greatly reduces the scale of property damage for our customers. So contact 911 Restoration Gwinnett and Forsyth anytime you have a toilet overflow.
Sewage Backups and Toilet Overflows
A toilet overflow generally starts when pipes clog with foreign materials or old plumbing breaks, but our sewage backup Gwinnett and Forsyth crew knows how to handle it all, from grey water spills to a ruptured hose.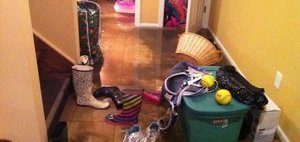 When you need help in dealing with sewage problems, call 911 Restoration. With over 35 years of experience, we possess the techniques and technology required to arrest leaks, repair a pipe burst, correct a toilet overflow, and extract raw sewage from your property.
The water in floods are categorized into three different classifications.
Black water, which has been exposed to fecal matter, is the most unclean and presents a slew of problems that should only be tackled by professionals.
Any water damage can result in mold, so do not assume the task yourself. We always put the customer first. Let us save you from your sewage.
Call 911 Restoration for a free inspection of your property showing you how to prevent returning water, and experience why our sewage backup Gwinnett and Forsyth services are the best in Georgia.
Sewage Backup Cleanup Technical Specifics

Our sewage backup Gwinnett and Forsyth team says that blocked sewage pipes are a leading cause of sewage problems, so you can prevent returning water by only putting appropriate materials down the drain.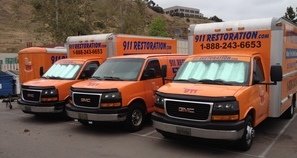 911 Restoration Sewage Backup is available 24/7/365, and will show you how to manage your property's sewage lines.
Disposable diapers, garbage, and other products should never be flushed as this is the main form of blockage in toilet drains.
Tree roots can also block sewer lines, spilling category 3 water either under your foundation or in your yard.
Pouring tree root killer into the toilet periodically can prevent roots from crushing them. A sewage backflow valve is an excellent device to stem the flow of sewage waters.
Our sewage backup Gwinnett and Forsyth technicians will show you how to seal areas of your home where sewage is likely to flow during excessive rains or flooding.
If your home or office is already taking on dirty water of some sort, then contact our sewage backup cleanup Gwinnett and Forsyth team with 911 Restoration  Gwinnett and Forsyth today!
Serving the communities of Alpharetta, Buford, Clarkston, Cumming, Dacula, Decatur, Duluth, Ellenwood, Grayson, Lawrenceville, Lilburn, Sugar Hill and surrounding areas.