Water Damage and Mold Removal Alpharetta
When homeowners discover that their pipes are leaking and the water is flooding their home, they can call the water damage Alpharetta specialists at 911 Restoration of Gwynett and Forsynth, and crews will arrive within 45 minutes, ready to get to work.
We make sure all of our mold removal Alpharetta pros are thoroughly trained to remediate all causes of water damage, including:
Washing machine overflow

Ruptured hoses

Flooding

Leaky shower pan

Ice machine Malfunction

Burst Pipes

Roof leaks

Sewage backups

Appliance malfunction

Water heater explosions
Our water removal Alpharetta crew are available 24/7/365, because we always want homeowners to be able to call us when they need help, no matter how early or late their emergency has taken place.
You can trust that our mold removal Alpharetta unit knows exactly how to clean up your home in a timely manner in order to prevent permanent damage from occurring. Call our IICRC certified water damage Alpharetta operation today and we will give you a free home inspection immediately upon arrival.
Our Water Damage Specialists Make Mold Cleanup Easy
When you hire us, you can trust that our water damage Alpharetta operation have many years of experience eradicating all types of mold from many different homes.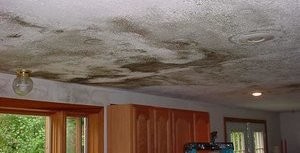 Our mold removal Alpharetta pros know exactly where to look when they arrive on the scene, especially since fungus has a tendency to live in places where it is the most hidden.
These includes basements, attics, crawlspaces, air vents, underneath floorboards, between walls, inside ceilings, under carpeting and behind wallpaper.
Sometimes it is safer to get rid of certain items then try to clean them, so when we feel it is necessary, our water damage Alpharetta crew will remove any affected drywall and replace it immediately.
We will do the same thing with carpet and other items in the home that have becomes either too saturated with mold or water. Call our mold removal Alpharetta unit when you need the best fungal remediation in the industry, and we will provide you with the water damage care you deserve.
We Want You To Stay Protected Against The Health Effects Of Mold
Along with potentially damaging the infrastructure of your property, mold may also pose significant health risks on everyone living under the same roof with the substance.

Our water damage Alpharetta techs know the effects that mold spores can have on those who regularly inhale them, which is why we take mold remediation so seriously.
If you notice that whenever you enter your home you begin to experience allergy-like symptoms, then you may have an infestation.
Once our water damage experts Alpharetta experts determine that there is in fact mold in the home, we will do whatever it takes to restore the household to pristine condition, which may includes using a professional-grade vacuuming system and setting up vapor barriers.
Call our mold removal Alpharetta professionals at 911 Restoration of Gwynett and Forsynth today, and you can trust that we will go the extra mile to keep you and your family safe from mold and water damage.