Water Damage Duluth
Weather Alert: If you are experiencing weather-related damage from the storm, call us today for emergency assistance!
911 Restoration Duluth
911 Restoration of Gwinnett and Forsyth is the fresh start company that you can always turn to give your home the restorations needed to get your home back to being safe and comfortable for you and your family.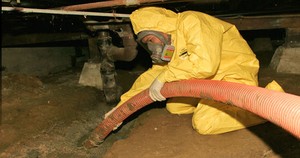 With our fresh start attitude, training, and equipment, you can count on our water damage Duluth team to be able to provide the highest quality of property restoration that will make your home look good as new.
Whenever roof leaks, sewage spills, washer bursts, pipe bursts, fire damage, mold growth, or storm damage occur, it's going to leave your home in a lot of trouble.
At 911 Restoration of Gwinnett and Forsyth, we offer a Fresh Start with our comprehensive selection of property damage restoration services, including but not limited to:
Whether you're a Gwinnett and Forsyth homeowner or business owner, 911 Restoration of Gwinnett and Forsyth is your Fresh Start! We'll communicate with you throughout the entire process, help answer questions related to insurance, and restore your property to its pre-damaged condition. One of our IICRC-certified teams is dispatched within 45 minutes of your call! Contact us today, and one of our friendly representatives will assist you in finding the nearest Gwinnett and Forsyth location.
Service area map
The first step to resolving any of those issues as soon as possible is by calling 911 Restoration right away. We know how urgent you need help, that's why you can expect us to be there within 45 minutes of your call and once we arrive we will be working right away by conduct a free assessment of your property.
Our assessment can help us determine the source of the problem and offer you the right solutions. We will also determine the most affordable price.
Sherry M.
"I would give them 6 stars if I could. I had to deal with a flood in my business, an absolute nightmare for every business owner. [911 Restoration] came right away, and they are so professional and efficient. Even after everything was done they followed up and made sure everything was back to normal. A+ customer service. Thank you!"
Water Damage Restoration
We will be available 24/7 to take on your concerns and offer you with on the day services. We have over three decades worth of experience in handling all kinds of water damage issues such as: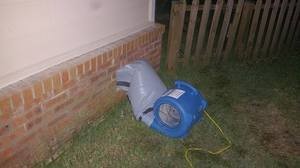 Ceiling leaks and roof damage
Pipe bursts and plumbing leaks
Sewage backups
Flooding
Water-based appliance hose ruptures
Water heater leaks
Fire sprinkler malfunctions
Storm damage
Mold growth
Our top quality water damage restoration services will be performed by our IICRC certified water damage Duluth team. This means we've undergone rigorous training to be able to restore all kinds of water damage situations.
Our water damage Duluth technicians are also trained to use advanced drying equipment which include different kinds of infrared cameras, dryers, blowers, and vacuums. We will also be suited in hazmat gear that will help us work safely.
With our expertise and equipment, we can make sure that any water and moisture is taken out of your home right away. Our restorations will also include refurbishing floors, drying carpets, removing foul odors, and extracting flood water out of your home.
If your property is already amid a flooding of some sort, then contact our water damage restoration technicians with 911 Restoration Gwinnett and Forsyth today!
Mold Removal Services
Mold growth can occur because of excess moisture within your home brought about by water damage like roof leaks, pipe bursts, and flooding.
Mold can start setting in within 24 hours of exposure to a leak and it may take as long as two weeks before you can readily identify a fungal infestation.
So whenever water damage situations occur, make sure you get in touch with the water damage Duluth team to come and patch up the problem.
Through the inspection we will perform, we will locate the source of the leak and our water damage Duluth team can patch the problem up. We will also inspect your home for any signs of fungal growth.
Our remediation services will be making use of eco-friendly cleaning solutions to thoroughly get rid of mold along with any spores it may have released into your home.
If your home is smelling musty, then contact our mold removal experts with 911 Restoration Gwinnett and Forsyth today!
Sewage Backup Extraction
One of the many water dangers that can occur within your home are sewage backups. When the toilet starts overflowing, make sure that you call 911 Restoration right away to take care of it before it can start flooding your home. Sewage backups occur whenever there's excess pressure buildup in the city's sewer line.
Sewage water is filled with all sort of biological contaminants that can cause severe damage to your home and can spread disease. Fortunately, our water damage Duluth team is fully equipped and trained to handle these situations. Our IICRC certified crews will be wearing protective hazmat gear to prevent the spread of sickness.
Using our advanced drying tools, we will be extracting sewage out of your home. For decontamination, we will be using industrial cleaning solutions that kill bacteria without harming floors, walls, or textiles.
Lastly, we will be repairing any damage done to your home's plumbing system and we will conduct restorations that will make the affected areas look good as new.
Never try and face a black water invasion alone. Contact our sewage backup cleanup team with 911 Restoration Gwinnett and Forsyth today!
Disaster Restoration
When it comes to disasters, the people of Georgia are no strangers, and they recognize that these situations can arise in many different forms, and to be prepared means knowing how to react during all of them.
The most effective way to mitigate loss after a disaster is to get to the scene of the crisis quickly and with all of the right tools to get the job done right as fast as possible.
If your home or office has recently been through a catastrophe of any sort, then don't wait another minute to contact our disaster restoration experts with 911 Restoration Gwinnett and Forsyth for help today!
Fire Damage Restoration
Once a fire within your home is extinguished, it's going to take a comprehensive approach in order to get the affected area back into shape. Problems like ash, soot, and water can still be present, and our fire damage restoration team will take care of them for you.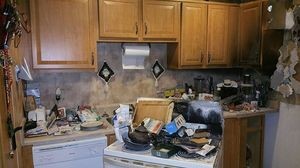 We will use our extract equipment to get rid of the water used to extinguish the fire.
We will be using our vacuums in order to get rid of smoke and ash still clinging to the surfaces within your home.
To get rid of the smoky odor, we will be suing our penetrating cleaning chemicals. We will be providing complete property restoration that will refurbish all fire damaged sections of your home including the furniture.
Whether it's water damage, sewage backups, mold growth, fire or disaster damage, you can trust that 911 Restoration will be there to take care of the issue for you and provide you with a fresh start.
Give our fire and smoke damage restoration team with 911 Restoration Gwinnett and Forsyth a call today!
Serving the communities of Alpharetta, Buford, Clarkston, Cumming, Dacula, Decatur, Duluth, Ellenwood, Grayson, Lawrenceville, Lilburn, Sugar Hill and surrounding areas.