Water Damage Clarkston
Homeowners living in Georgia have access to 911 Restoration Gwinnett and Forsyth and their water damage Clarkston pros, which provides the highest quality home restoration services in the industry.
The IICRC certified Clarkston floodwater extraction technicians are expertly trained to mitigate the following causes of water damage:
Toilet overflows

Pipe bursts

Washer hose bursts

Mold infestations

Water heater leaks

Fire sprinkler malfunctions

Flooded basements
We are available 24/7/365 in order to to offer assistance whenever you need it, because our Clarkston flood removal team knows how important a factor time is when it comes to water damage restoration.
No matter what the cause of the flood, leak or other water issue, our Clarkston flood removal crew will be at your property within 45 minutes of receiving your urgent call.
The moment you experience any water-related disaster, just call the Clarkston flood removal specialist and we will give you a free home inspection.
We Provide Fast and Efficient Water Damage Restoration
When your roof is leaking or a pipe has burst in your garage, our Clarkston water extraction professionals will be there to prevent permanent damage and mold growth.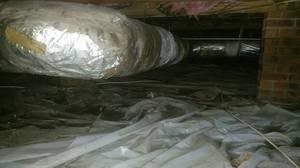 We act both quickly, but also precisely, using professional grade water extraction machines and advanced drying technology, especially when dealing with a fungus and mold issue.
Inhaled mold spores have the potential to impose health issues on anyone living with the fungus.
It can cause breathing difficulties, headaches, sneezing, itchy eyes, coughing and rashes.
The Clarkston water emergency unit conducts free home inspections, where we let the owner know the extent of the water damage, ensuring that everyone is on the same page before the work begins.
Call our water damage Clarkston team with 911 Restoration Gwinnett and Forsyth and we will do whatever it takes to get your household back to the safe environment you and your family are accustomed today!

Our Staff is Expertly Trained In All Things Water Damage
When our Clarkston flood mitigation agents with 911 Restoration Gwinnett and Forsyth arrive at your home, they go right to the source of the problem and begin repairs.

A major part of the restoration process is the insurance claim process, and the Clarkston water disaster staff is more than happy to take on that entire job for you.
With as many years in the industry as we have, our crews know exactly how to communicate with your insurance provider to get you the coverage you deserve.
Even if your insurance company will not provide coverage, you can stay calm knowing that we always offer affordable prices on all of our water damage restoration services.
Leave the hard stuff to us, and our licensed, bonded and insured water damage Clarkston experts with 911 Restoration Gwinnett and Forsyth will do all they can to get you floodwater damage remediation services today!