Water Damage and Mold Removal Duluth
When your house becomes flooded with water, homeowners know they can depend on the water damage Duluth specialists at 911 Restoration of Gwinnett and Forsyth to get your home fixed up in no time.
We have been in this industry for many years, and have seen it all, so when you hire us for a job you can be sure that our mold removal Duluth pros are skilled in remediating the following types of water damage:
Washing machine overflow

Ruptured hoses

Flooding

Leaky shower pan

Ice machine Malfunction

Burst Pipes

Roof leaks

Sewage backups

Appliance malfunction

Water heater explosions
We understand the importance of quick, same day service when it comes to a water disaster, so our water damage Duluth crew always responds within 45 minutes or less, no matter what time you call.
Our mold removal Duluth unit is available 24/7/365, so you can feel confident calling us at any time knowing that someone will be there to help you. Call our IICRC certified water damage Duluth techs today, and we will give you a free home inspection as soon as we arrive.
Trust Us To Get Your Home Free Of All Fungus And Mold
Most homeowners are unaware of the safety issues that come along with mold growth in their property, and our mold removal Duluth experts wants you to be informed.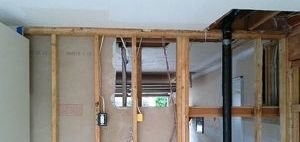 Our water damage Duluth professionals are well acquainted with the effects that an infestation can have on the health of everyone living inside the home, especially if you inhale mold particles for a prolonged period of time.
They can cause you to have difficulty breathing, such as wheezing and even asthma. It can also cause headaches, coughing, sneezing, itchy eyes and other allergy-like symptoms, all which our mold removal Duluth team can prevent with proper mold mitigation.
Sometimes you can feel the effects of mold before you actually see if growing, especially since fungus likes to live in dark places that are usually out of site, such as crawlspaces, attics, air vents and inside walls. Call our water damage Duluth staff today and we guarantee to go the extra mile to decontaminate every square foot of your home.
Customer Service Is The Main Concern Of Our Water Damage Pros
Even though getting your home repaired is the main priority for us, our mold removal Duluth technicians care about the wellbeing of their customers above everything else.

Even though our water damage Duluth agents want to get your home clean, dry and beautiful, we also want to make sure your emotional health is in tact.
We know that dealing with a water emergency can be overwhelming, so our mold removal Duluth specialists make ourselves available to our customers to answer any questions you may have, day or night.
Call our water damage Duluth pros at 911 Restoration of Gwinnett and Forsyth as soon as you notice any sign of a leak or mold growth in your household, and you can be sure that we will go the extra mile to get you a fresh start.