Water Damage Ellenwood
Water damage from a flood or appliance rupture is a scary moment, but when you call the water damage Ellenwood experts at 911 Restoration Gwinnett and Forsyth, you get answers and solutions immediately.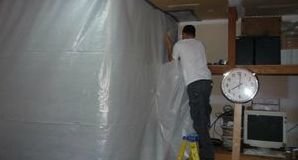 Our staff knows that each minute counts, so the water removal technicians are available 24/7/365 and guarantee a quick response time. We help prevent more damage occurring by arriving within 45 minutes of your call.

Once your dedicated Ellenwood water damage technician arrives to the site of the disaster, a free home inspection is conducted and a repair quote is provided.
Trained to mitigate any cause of water damage, you can have confidence in the work that our license, bonded and insured technicians do. Restoring your home and life with peace of mind is our priority.
Call our reliabe Ellenwood water damage team for your longterm and quality restoration repairs
Excess Water Leads to Mold and Mildew 
A water leak, minor or large, needs to removed immediately. The longer water sits in a dark and unventilated area, the more hazardous it becomes. Mold starts to become unsafe when it dries out.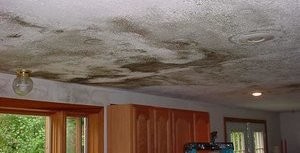 It takes no more than 48 hours and temperatures ranging from 5 to 38 degrees for mold to release its spores into the air.
Some simple tips from the water damage Ellenwood specialists, to prevent mold infestation include:
Dry any wet materials as soon as you can.
Wipe down, and clean areas such as your sink, bathtub and floors.
Run an exhaust fan or leave a window open during showers to reduce moisture levels.
Allow air circulation in your home, especially in areas like your basement and/or garage.
The mold removal Ellenwood team are equipped to begin repairs right away. Arriving with safety gear, mold remediation mechanisms and drying technology to completely rid all mold infested areas, our team is ready.
At the first sight of mold, or a water leak, call the mold removal and water damage Ellenwood team today!
We Work With Your Insurance to Get The Most Coverage
When it comes to paying for your repairs, the water damage Ellenwood team provides the most affordable pricing in town.

We also work with most insurance companies, so by asking the right questions and, providing the right documents, we will get the most coverage from your homeowner's policy.
From filing  your insurance claim, to talking to the insurance reps and adjustors, rest assured that the Ellenwood water removal experts help you through the entire  restoration process from start to finish.
The water and mold removal Ellenwood teams work quickly and efficiently, ensuring that each home and property are safely restored better than its original condition.
If you have a water leak or suspect mold might be hiding in wall cavities, call our water damage Ellenwood team with 911 Restoration Gwinnett and Forsyth today.