Water Damage and Mold Removal Grayson
If you begin noticing a musty smell whenever you enter your home, you should call the mold removal Grayson techs at 911 Restoration of Gwinnett and Forsyth and we will inspect your home for mold growth.
Our IICRC certified mold removal Grayson professionals will arrive within 45 minutes of receiving your emergency call to implement the following fungal extraction and mold cleanup services:
Water damage restoration

Moisture extraction

Thorough drying techniques

Sanitization

Spore removal

Drywall replacement

Vapor Barriers

Air filters and purifiers

Mold testing

Cleanup services

Vacuuming
We are available 24/7/365 for you to call us and notify a representative of what is going on in your home. Once our water damage Grayson team take down the details of your situation, we will schedule an appointment for a free visual mold inspection.
Our mold removal Grayson staff will check every corner of your home upon arrival, that way both parties are aware of the extent of the infestation and what remediation efforts need to take place.
Call us as soon as you notice any signs of mold growth in your living space, and our water damage Grayson technicians will do whatever it takes to make your home a clean place for you and your family to live.
Your Washing Machine May Cause A Flood And Mold Growth In Your Home
Our mold removal Grayson agents understand that when people do their laundry they will throw the load in the machine and wait to hear the buzzer when it is done.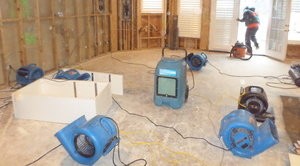 Most of the everything goes as planned, but there are instances when this every day activity can cause a flooded home, which then leads to a mold infestation, and requires the help of our water damage Grayson specialists.
Our mold removal Grayson pros understand that the main cause of this type of water disaster usually occurs when the hose that connects the machine to the main water line ruptures.
These hoses get used quite frequently, and any small tear or pinhole will eventually widen, causing water to begin spraying into the household.
Our water damage Grayson crew knows exactly how to replace these hoses and begin pumping out the water from the premises, which is especially important for preventing mold and fungus from developing.
We will help you in any situation you find yourself in, so call our mold removal Grayson unit today and we will be at your service right away to stop a mold infestation.
Our Water Damage Techs Care About Customer Service
We take great pride in how we relate to our customers, and when you hire us for a job you can be sure that our water damage Grayson techs will be by your side throughout the entire process.

Our licensed, bonded and insured mold removal Grayson experts know what is right for their customers, from the home restoration job to helping you with the financial aspects.
To make the whole process easy for you, our water damage Grayson professionals will file your claim for you, so you never have to worry about your policy, especially if you are unfamiliar with the coverage.
We will  make sure you get the coverage you deserve, so call us today and our mold removal Grayson team at 911 Restoration of Gwinnett and Forsyth will get you fast, efficient and affordable prices on water and mold damage services.