Water Damage Buford
Water damage has most likely effected every homeowner at one point or another, but for those living in Buford, they can rest assured knowing that the water damage Buford pros at 911 Restoration Gwinnett and Forsyth are always available 24/7/365, to provide you with around the clock care.
Time is critical in cases of water damage, so we always provide same day services for all water-related situations. Anything we can do to minimize the damage done to your home, and ease your mind, we will do.
The specialized and trustworthy quality service that our Buford water extraction team provides to their homeowners are unmatched in the business.
We are expertly trained to remediate the following causes of water damage:
Roof leaks

Sewage backups

Appliance malfunction

Water heater explosions

Washing machine overflows

Ruptured appliance hoses

Home flooding

Shower pan leaks

Ice machine leaks

Pipe Bursts
Buford flood mitigation teams are also highly adept at their jobs, because we take care of our customers by providing them all with free home inspections, so that you can get a full picture of the work ahead, as well as how much the repairs will cost.
Call us today and we will make sure that you get the water damage restoration that your home needs!
We Are Prepared For Even The Most Intense Water Removal Jobs
Our water damage Buford removal technicians with 911 Restoration Gwinnett and Forsyth are experts at taking care of all water disasters, including those that include gray and black water.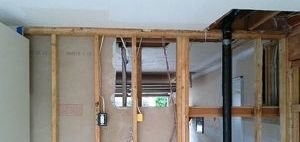 Gray water is household waste water from kitchen sinks, dishwashers, bathroom sinks, tubs and showers, while black water is water from toilets that contain sewage.
These waters have the potential to be toxic, so it is important to not attempt a clean up on your own if your home happens to experience a sewage backup.
Our Buford overflow cleanup pros will use massive sump pumps and water extraction tools to completely eliminate the health hazard from your living space.
Call our water damage Buford team with 911 Restoration Gwinnett and Forsyth so we can get to work making your home a completely sanitized household again in no time today!

You Can Count On Us For Quality Water Damage Repair Work
Our Buford floodwater techs place a lot of value on customer service, something we provide to every homeowner after they have experienced a ceiling leak, pipe burst or any other water-related situation.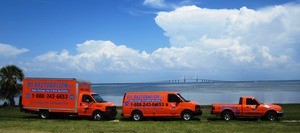 In order to show you how much we care, we make sure to work with all major insurance companies. We will take care of all the details and file your claim for you, doing all we can to get you the most coverage possible.
We want the most affordable prices for our customers, and we make sure you get them, even if your insurance doesn't cover all your costs.
Our Buford flood removal crew will respond within 45 minutes of your call, no matter what time of the night your emergency strikes.
When you are in need of true professional help, call our water damage Buford technicians with 911 Restoration Gwinnett and Forsyth and we will give you a fresh start today!