Water Damage Alpharetta
When you discover a flood, leak or plumbing issue in your home it is necessary to call the water damage Alpharetta professionals at 911 Restoration Gwinnett and Forsyth to receive same day service for all your water damage needs.
Our offices are available 24/7/365, and our service agents will dispatch an Alpharetta water damage cleanup team to the premises immediately, ensuring that they are there within 45 minutes.
Our Alpharetta flood removal crew is trained to become experts in the remediating the following causes of water damage:
Toilet overflows

Pipe bursts

Washer hose bursts

Mold infestations

Water heater leaks

Fire sprinkler malfunctions

Flooded basements
We implement the most comprehensive water damage restoration, using both water extraction and drying technology to get your home as dry as possible. Call our water damage Duluth offices today and we will get IICRC certified Alpharetta flood mitigation technicians to your home today!
Mold Growth Is An Effect Of Water Damage
Most of the time the smell and look of the substance growing on your home is enough to make homeowners reach out to professionals for assistance, which allows us to conduct a free home inspection to figure out the extent of the infestation.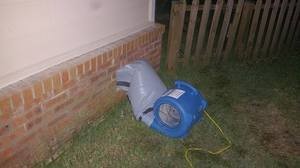 Not all homeowners understand that mold and fungus have the potential to be detrimental to your health.
Our Alpharetta water removal specialists want to get the mold out of the home, before those living with it are able to experience the unpleasant side effects.
Inhaling mold spores can cause intense allergy symptoms, including coughing, sneezing, headaches and rashes.
By calling the Alpharetta mold removal agents today, we will eradicate the fungus and change your home back into a healthy, safe environment.
We Treat Every Water Damage Customer With Professionalism and Respect
The entire Alpharetta water damage restoration operation is licensed, bonded and insured to provide you with the highest quality of assistance available in the industry.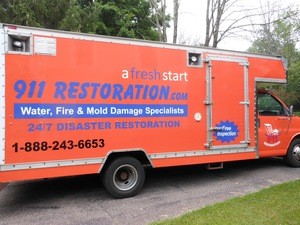 Customer service is at the forefront of what we do, and cultivating a respectful, trustworthy relationship is something that we take very seriously.
We want our customers to be able to come to us with any questions they may have about the water damage removal process, including the insurance claim.
Our Alpharetta flood cleanup specialists know exactly how to communicate with your insurance company in order to get you the best coverage your policy offers.
Let us handle it all, from submitting the paperwork to conducting the follow up procedures, and we will keep your out-of-pocket expenses low.
Even if for some reason your insurance does not cover the damage, you can be sure that we offer affordable prices on all of our restorative services.
So, call the Alpharetta water disaster pros today and they will get started on giving you a fresh start!